Our National Auto Carrier Services
JMN Logistics & Transportation has been providing state-to-state car transport solutions for personal and commercial clients since 1999. Our auto transport solutions streamline the shipping and handling process from transporting vehicles across the country to lot staffing services.
Thank you Kris Jackson for all your assistant in getting my daughters car to San Diego, California. Delivery was fast! Thanks again also to the JMN Team!! I would definitely recommend this company!!
Angie B.
JMN has always been fantastic to work with! Their great team of drivers and dispatchers gets the job done in timely manner. Denice, with her logistic skills, can handle any account, from small to very large ones.
Magdalena Z.
Absolutely amazing business to work with. I have dealt with many logistics companies but no one compares to JMN. All of their staff will make you feel like family. I highly recommend doing business with them.
Cris S.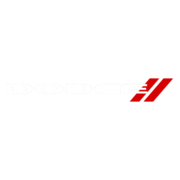 Simple Auto Transport Services That Are One Click Away!
Are you looking to simplify your state-to-state car transport processes? Contact JMN today for a free quote and see why we're an auto transportation company that drives the market!